December 22nd, 2016 - Random Act of Christmas Kindness
Image Dental had the pleasure of doing a random act of Christmas kindness at Toys R Us. We paid for Carol's purchase of toys for her grand nieces.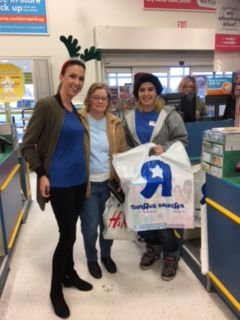 WHY CHOOSE OUR RED DEER DENTISTS?
Image Dental Care provides premiere dentistry care to patients in Red Deer AB. Services include: General dentistry, family dentistry, children and toddler dental services, cosmetic dentistry, dental hygiene and cleanings, Invisalign and orthodontics, dental implants, root canal therapy, teeth whitening and more!
HOURS
Monday - Thursday8:00am - 8:00pmFriday, Saturday8:00am - 4:00pmSunday9:00am - 4:00pm
Copyright 2021 Image Dental Care | All Rights Reserved | Powered by H-Cube Marketing
This website uses cookies.